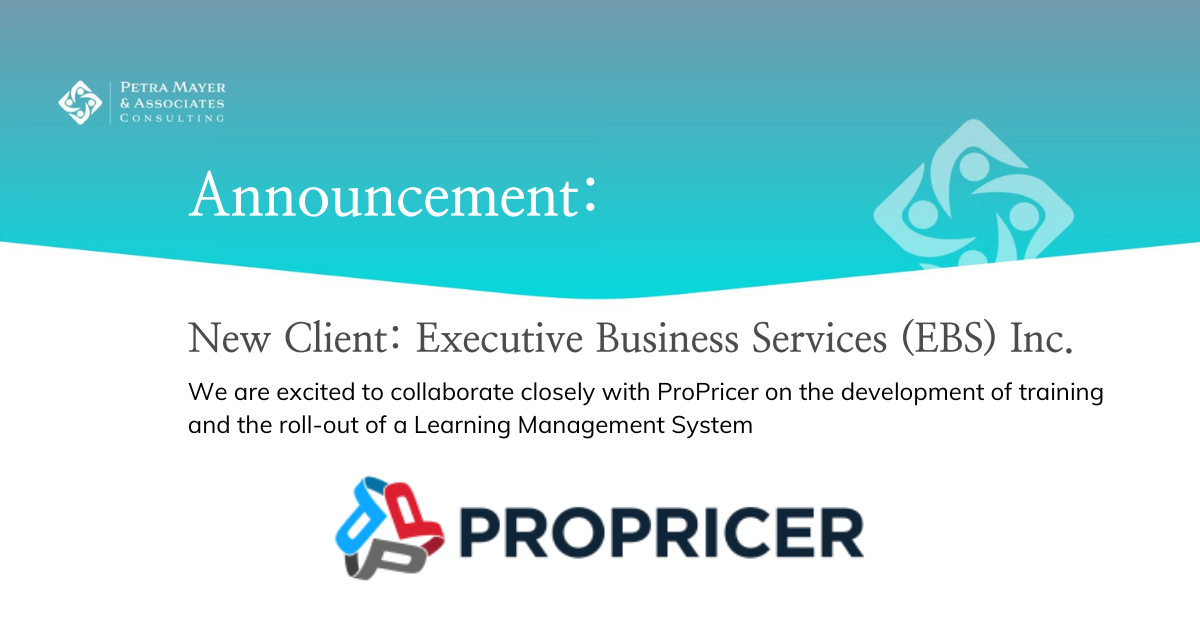 Vancouver, British Columbia, Canada (May 25th, 2021) Petra Mayer & Associates Consulting Inc. and Executive Business Services, Inc. are pleased to present their new partnership.
Petra Mayer & Associates Consulting Inc. is proud to collaborate with Executive Business Services (EBS), Inc.  to virtualize their training for ProPricer, a pricing platform used for government contracts.
"The initial requirement was for an implementation of a Learning Management System where to host training that is presently being delivered in person" says Petra Mayer, CEO and Sr. Consultant of Petra Mayer & Associates Consulting Inc.
"It became clear very early in the discussions that the project will also include the actual virtualization of the training. We are excited to collaborate closely with ProPricer on the development of training and the roll-out of a Learning Management System." 
Petra's expertise in the strategy and creation of virtual training programs has provided benefits for many learners and organizations, EBS is another great example. Working with companies that hold a strong emphasis on success and learning and development has prompted a partnership with mutual goals.
About ProPricer

Headquartered in Temecula, California, ProPricer, a product developed by Executive Business Services, Inc.-a veteran owned small business, has provided proposal pricing and cost analysis software for over 35 years. ProPricer is the proven industry standard small to large government contractors across the globe- 9 of the top 10 U.S. defense contractors use ProPricer. Though used by big defense program's like the Joint Strike Fighter Program and agencies like the U.S. Air Force and Department of Energy, ProPricer's federal government usage and adoption is still growing.
ProPricer continues to innovate and meet the many industry requirements, while retaining a level of product flexibility that allows each client to effectively price in their own way. Learn more about government proposal pricing solutions by visiting www.propricer.com.
About Petra Mayer & Associates Consulting Inc.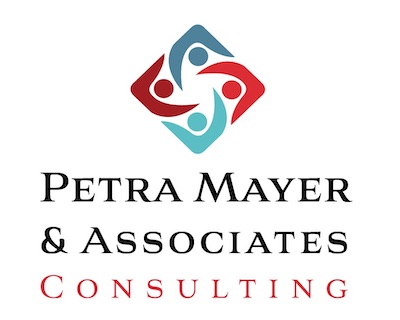 Petra Mayer & Associates Consulting Inc. offers consulting and coaching services in Learning and Development such as consulting in learning program development and implementation of Learning Management Systems (LMS) and online course platforms. The founder, Petra Mayer demonstrates a strong passion for lifelong learning and constant development among any organization she works with. 
Web: www.petramayerconsulting.com