Contact​
There are many reasons to get in touch!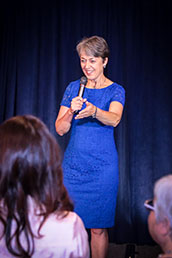 If you are ready for a Learning and Development Consultant to help you implement your learning platform or to develop your training content, I am your resource. With extensive experience in system implementation and in training development I can support your full value chain of your training project.
If you need support to build your business to a totally new level, then check out my Online Breakthrough Session. You will walk away with tremendous value from this session and we both have a chance to find out if there is a fit to take our work to a new level. Apply today for your Online Breakthrough Session.
Are you looking for a speaker for your small group workshop or your large stage group? And you want somebody who can translate technology to the heart-centred entrepreneur? I provide high value talks on Business Strategy and Online Strategy. Check out my video and get in touch for your next speaking opportunity. 
What are you waiting for? Let's get started today.
Simply complete the form below and we are ready to build a great relationship!
Contact:
Petra Mayer
petra@petramayerconsulting.com
+1-604-723-9222