Refund Policy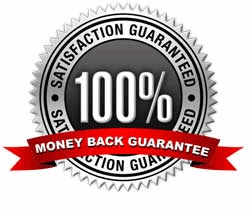 Updated 13 September 2019
Satisfaction Guaranteed
My goal is to make online strategy easy and to guide you through the process. If any of my programs/modules don't meet your expectations, I am happy to provide a full refund. Due to the different length of the programs, each has a different refund period. See below for an explanation of the refund policy:
Home Study Courses hosted on Udemy
All Home Study Courses hosted on Udemy fall under the Udemy Refund Policy. Please check the most current policies on udemy.com. This applies to Big Leap Bootcamp®, Power On! Your Freedom Biz™, and Crystallize Your Niche™.
Big Leap Bootcamp® Live Event
Seat Deposit is Non-Refundable in case of no-show.
No refunds for cancellations received 6 weeks prior to the event start date. Otherwise, a cancellation fee of $197 applies. Credit towards a future event may apply at the discretion of Petra Mayer Consulting.
Personal VIP Retreats
25% payment due upon booking. Rebooking or cancellation up to 30 days will result in a 10% administrative fee on the down-payment.
Full payment is due 30 days prior to the VIP Retreat. 50% cancellation fee applies up to 48 hours before the scheduled VIP retreat. No refund if cancelled within 48 hours.
Signature System Planning Session
Payment required in full when booking my exclusive Signature System Planning Session.
You may rebook this session with a minimum 48 hour notice at no extra cost.
Rebooking the session within 48 hours may incur an extra cost of up to 50% of your session fee.
If you no-show for the booked session, 100% cancellation fee applies.
Coaching and Consulting Agreements
My Coaching and Consulting Services are highly personalized. Therefore we will agree a payment and refund schedule as part of our agreement. Please refer to your documents.
Programs With Minimum Participant Numbers
Petra Mayer Consulting may offer courses that require a minimum participant number in order for the course to proceed. Should the minimum participant number not be achieved, you will have the option of a transfer to another course or to receive a full refund if such an alternative is not available or desirable to you.