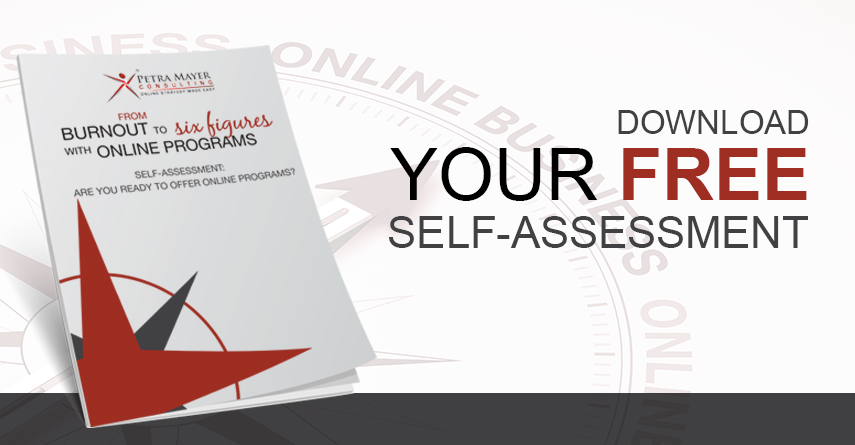 FREE SELF ASSESSMENT
From Burnout

to Six Figures

Are you ready to launch Online Programs in your business?
Get unstuck and build the online business that allows you to lead your dream lifestyle. I am here to help with a variety of Online Business Coaching packages to suit your needs.
Learn more >>
Which business issue keeps you up all night? In the VIP Retreat I will take you on a Business Strategy Deep Dive to break through the barrier keeping you from growing your business.
Learn more >>
Ready to take your business to a new level. These Home Study Courses and Group Programs are for the busy Entrepreneur ready to grow to the next level online.
Learn more >>