If you run your own business you'll know that a lot of the time, you have to spend money in order to make money.
Sometimes, it involves spending actual dollars, but often, it simply involves investing your time and effort, which in the long run can yield great results. After all, time equates to money, so whether you're putting in cash dollars or your hard work and hours, it's still of great value.
Giving away information as free resources is one of the most effective ways to build your audience, establish trust with your clients, get to know your market, become more relevant, and get your business out there.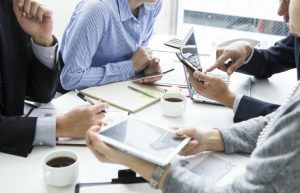 Generosity is thought of very highly and it's a great way to grab people's attention. By offering something like an online course for free, with no expectation in return, your audience will be more likely to buy into your brand or business than if you market in other ways to them.
So, if you're wondering why offering free resources is a great marketing strategy, read on to learn more about how providing value is one of the best ways to increase your customer base and grow your profits.
It's the best way to test the market
There's a lot of pressure involved when you launch a paid product and introduce it to the market. That's why offering a free resource is so valuable, as it allows you to test the market with much less pressure on you to create something that's high-performing or that yields tens of thousands of dollars of sales.
If people are downloading something like an eBook or an online program for free, their expectation is much lower than a high-cost product, so they'll be more likely to test it out and offer feedback. You can then use that market research to create paid online programs in the future and you'll have a better idea of what your market wants.
It gets your business name out there
Few people say "no" to free stuff, especially when it comes with great value. Offering free resources is a great marketing strategy as it allows people to get to know your business on their own terms and if the product offers good value and information, they'll be more likely to buy into your brand and come back for more.
What free resources can you offer?
You might be wondering what you can offer, but if you're successfully running a business then chances are, you're very knowledgeable in your field already!
Online courses and programs are one of the best resources you can offer, and you can create them in any area you like.