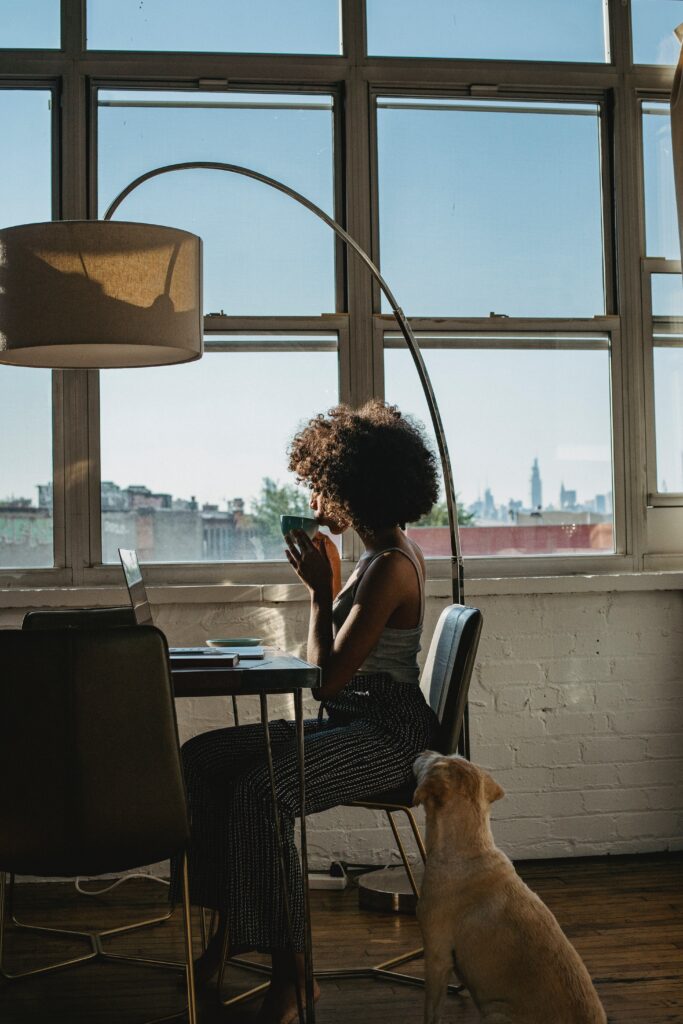 What is a location independent business? It's an entire business that you can take with you, wherever you go. There are many motivators to want a location independent business as well. Sharing my motivator with you is a way to share perhaps a relatable experience, or inspire the next move in your career.
Personal Journey
I always wanted to have a location independent business for a few reasons. The main ones are that I am an immigrant from Germany and visit family regularly. Also—I really wanted a big dog. And, when I did get that big dog, I was still working in an office environment. The day to day commute to the office and absence at home created a guilt I couldn't shake. I wanted, and needed, to be near my dog to look after her. All the while being able to work to build my career. I managed to get there through trial and error and, years later, I am running my own successful business. I am now able to travel whenever I want (well, not necessarily during COVID), look after my home, myself and furry companion. Yes, I recently was even able to move my business to a waterfront location, fulfilling another lifelong dream.
I am often working with professional advisors who are consultants, mentors, coaches, speakers, and authors and specifically work with business or corporate clients. They want to be location independent as well, yet may hesitate to make this work as they continue to seek closeness to their client base. With their knowledge and skills tailored to their expertise we look to package it as intellectual property and then into marketable products. As an example, they might have written a book, but also realize that a book is more of a marketing tool than a product. The next step is to offer programs, services and coaching programs around the principles of the book. But, what sort of tools and equipment is needed for this next phase?
Tools to Succeed with a Location Independent Business
In order to become a location independent business successfully, you need to figure out what is needed to get there. Target audience, services provided and service platform are all things to consider. Also, decide what type of location independent business you are. What are your motivators? Is it that you're just someone who prefers to work from home? Are you someone who enjoys and/or needs to travel for work? Is this the peak of your career and you also have a young family? There are so many possibilities as to why you would want to create this environment for your business. Understanding the motivator and next steps will then trigger what sort of equipment and tools you may need.
Representing your Business
As an example, when I am creating a video for my website, I will be the videographer, the editor, the director and the actor. I will need a recording device and a computer to edit and upload. When you're setting up your location independent business, think about how you will be putting your work out into the world. This step is integral to preparedness and long-term success.
Furthermore, a website is incredibly important and not to be missed in the early stages. The website is where people go to access your services. As well, to get in contact, to read testimonials and gather all the information they need before making a decision to hire you. Not to forget either, LinkedIn, Facebook, Twitter or other social media outlets that your clients would like to find you on.
When evaluating the tools needed for your location independent business to thrive, keep the website and social media platforms up within your priorities. In conclusion, be sure that your platform where you present your services, represent your business and speak to your ideal audience.
Get in touch
Your location independent business could look very much like mine. Or, it may be completely different! If you are a professional advisor with a marketable skill looking to broadcast it to your target audience but are not sure how to get there, then I invite you to contact me here. Let's start a conversation and get you to the next phase of your location independent business.