Knowledge is one of our most powerful assets. As business owners, we set out to acquire so much knowledge and so many skills in a bid to grow our business and create more success.
However, once you acquire that knowledge, what do you do with it? How do you use it to your benefit? Rather than simply holding on to your knowledge, have you considered knowledge sharing with others and how it can help you to progress?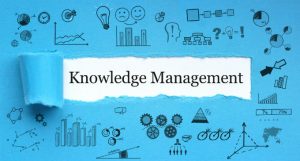 It might sound strange, but knowledge sharing your expertise is one of the best things you can do for your business. I am not saying you should share all of your business secrets, but it's definitely worthwhile sharing what you've learned through the years and this can have a huge impact on your business success. Read on to learn how sharing knowledge helps you to grow your business.
Develop a deeper understanding
One of the best ways to become more of an expert at something is to teach it. When you have to educate others on a certain topic, it can help you to develop a deeper understanding of it and iron out any areas that you're unsure of. Knowledge sharing often leads to further questioning and a thirst for knowledge, so in teaching others you're also helping to teach yourself and expand your expertise.
Create a new revenue source
Educating others is one of the best ways to create an additional source of income. Rather than storing all of your knowledge in your head, write it down and create online courses and materials that other people can download and use as a resource. As you establish yourself, you can then start charging for your courses and developing a passive stream of income, which is ideal if you're looking to create more freedom in your business. Take a look at my Introduction to Online Program Essentials program if you want to learn where to start knowledge sharing.
Build your reputation
If you really want to establish your reputation as an expert in your industry, knowledge sharing is one of the most effective ways to do that. By allowing people to sample your skillset through things like speaking engagements and workshops, eBooks, blogs, and online courses, you're getting your name out there and positioning yourself as a leader which will help your business to grow.
Improve your team
You want your core business team to be as strong and equipped as possible, so sharing knowledge with your team is a great way to generally improve your business'es skillset as a whole and grow your business.
Sharing knowledge helps you to grow your business in a number of ways. Take a look at my free online courses if you want to take things to the next level and create your freedom business!
Comments
comments