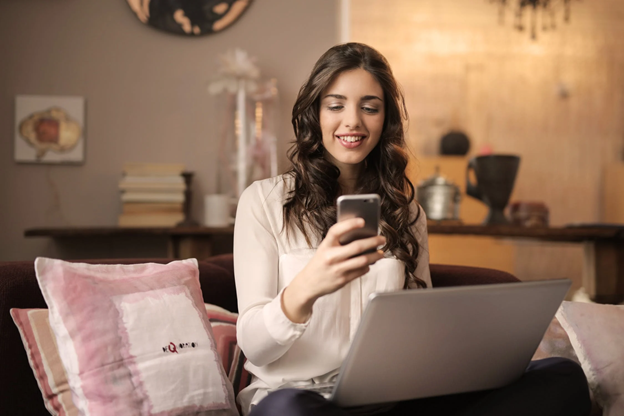 By Brittany Fisher
As a small business owner, you need to ensure you receive payment from your clients. If you accept payment plans for any of your products or services, you will likely experience late payments at one time or another. When you are dealing with late payments, how do you ensure your relationship with your client remains positive?
Offer Understanding and Compassion
To preserve client loyalty, you have to show compassion. Did you know that most clients move to competitors not because of price or faulty product but because of service? People tend to remember negative experiences more than positive ones. It may take several positive experiences to make up for one negative. If you treat your clients with kindness, they are more likely to want to continue buying your product or service.
In addition, be sure to understand your client base. Businesses should always conduct market research to get a better understanding of their client base.
When dealing with late clients, be persistent but do not harass your clients. When you act aggressively, clients are less likely to want to pay you. Be calm when asking for payment, so you do not escalate the situation. Be understanding of the situation and work with the client. Avoid threatening legal action, as this can result in damaging future relationships with a customer.
If you're an entrpreneur following up on missing invoices, you'll likely want to give your clients and customers extra attention, so consider investing in a comfortable headset. This will prove better than using your smart phone in the event of long phone conversations.
Provide Convenience
Clients may love your products or services, but you may lose potential sales if you do not take their preferred payment. Try to offer multiple avenues for payment, including:
Credit cards
Debit cards
Mobile payments
Cash
Electronic bank transfers
The more forms of payment you allow, the more likely you are to have payments come in on time. For example, for high-priced goods and services, some people may only feel comfortable using a credit card. Even if you have loyal clients, there may be times where they want to use a different form of payment or their preferred method becomes unavailable. If you do not offer the payment option they want, you could lose clients. You can also use this free tool to convert JPG to PDF so you don't have to worry about customers receiving files in the wrong format.
In addition, businesses that offer various payment methods tend to have a higher cash flow. Since some payment acceptance methods come with fees, you also lower your overall costs by spreading out the different options to include zero-fee or low-fee options. Last but not least, integrate Plaid's balance API to protect against unexpected overdraft fees
Create an Effective Payment System
Look into software for your invoice and payment collection to allow you to track goods, services, and payments. Many of the software options can integrate with multiple payment gateways to accept payment in different currencies, payment through credit cards, and even cryptocurrency.
If you do not request payment upfront, late payments will always be a risk. While the convenience may attract more clients, you do need to incentivize on-time payment. One of the most common ways business owners can encourage on-time payment is through late fees. Late fees should always be mentioned in the contract. Provide clients with reminders as the deadline grows closer and make sure to mention the late fee. By the way, speaking of contracts, ZenBusiness has some great tips on writing contracts that are clear and precise for all involved.
You can also offer benefits for early payment. For example, if clients pay early, you can offer them a discount. Take a set percentage from the final price to those who pay before the due date. People appreciate deals and will more than likely pay early if given one.
To remain positive with your clients, you need to act with compassion but be firm about requiring payment. Providing multiple options and kind reminders can help you keep on top of your late payments without losing customers.