In my last two articles on eLearning, I focused on understanding the needs for your LMS and the assessment of the project for your organization through a feasibility analysis, which I recommend as your first two steps of your online course platform evaluation. In my experience with my clients in different types of organizations, I see varying needs for their course hosting platform, that are worth addressing here.
eLearning trends
There are a number of trends that impact which of the course hosting platforms are better suited for your needs. Understanding these trends and your needs with regards to them, will help you select the platform that is best suited for you.
Keep in mind that your needs may change, some new trends will become mainstream and even newer ones will surface.
Capterra LMS Software comparison provides the following filters, a good indication of these trends:
Asynchronous Learning
Synchronous Learning
Blended Learning
Video Conferencing
Built-in Course Authoring
E-Commerce
Gamification
Learner Portal
Mobile Learning
SCORM Compliance
Asynchronous Vs. Synchronous Learning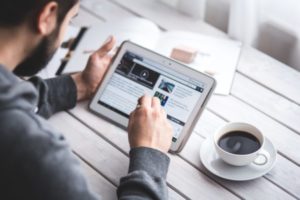 These two types of learning differ in how you provide access to your learning material for your students.
Asynchronous learning is location independent. Students learn the same material at different times and locations. In synchronous learning situations students learn at the same time by activities such as attending a lecture or laboratory. Both can be delivered online and can even be recorded, however, synchronous learning is often delivered live and in-person.
Blended Learning and Video Conferencing
In blended learning, asynchronous and synchronous learning elements are being combined as part of one training program. This may include some learning taking place in-person. For example, part of the training program is an in-person seminar or event.
As an alternative, it may require attending some live online interaction, which requires some sort of video conferencing. This may be integrated into the learning platform or outside the platform and what is being handled in the platform is the scheduling and registration process as well as the attendance monitoring.
The type of learning you want to offer impacts which course platform will be an option for you. Ensure if you can offer Evergreen or On-Demand programs (asynchronous learning), Scheduled Course Delivery (synchronous learning) and integrated Live elements (such as scheduled in-person training or Virtual Instructor Led Training, VILT) for blended learning.
What I notice in my work with my clients is that they often are not sure which type of programs they want to offer until they have advanced their curriculum development further. Hence, one of my primary recommendations to my clients who are small business owners is to first be clear what training programs they want to offer before deciding which course platform to invest in.
Built-in Course Authoring
Being able to create learning in an easy way is very important in order to make sure that your learning programs can be:
Created quickly
Created by Subject Matter Experts
Maintained easily in-house
Updated as required
Many platforms allow you to enter text of some sort directly into the course authoring platform. The extent to which you can add formatting, images or rich media differs and, as a result, can make an impact on the ease with which your learners can navigate your learning material.
For example, in my experience with my own programs I have used a platform where I had relative freedom to build lessons with multiple components such as video or header image (downloadable), text that can be formatted easily and may include visuals such as images or graphics, downloadable supplementary downloads and forum questions (Ruzuku is an online course platform with these options within one lesson).
I also have created my own courses using Udemy, which does not provide this flexibility. A lesson can only be either video or text with an image. Either one of those options can include a download which will show in the course outline and not the lesson itself.
Understanding the learning experience will direct you towards a platform that provides you with the options you are looking for. Be warned, though, that you will not find this level of detail in the list of functionalities of the platform.
A demo or even better a test of the platform will give you the experience you need to assess if the platform will allow you to present the material the way you want.
E-Commerce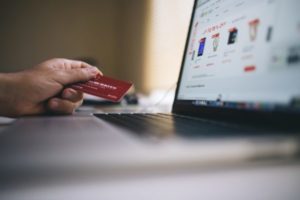 You need to be clear on your business model for your course to understand any E-commerce needs for your course platform. Do you plan to sell your programs directly from your course hosting platform? In that case a platform with E-Commerce functionality may make this a lot easier for you.
Easier meaning that you can host your sales page and the purchase link directly on your course hosting platform instead of building out a purchasing experience on your website.
In some circumstances you may desire to have your courses hosted on a platform that brings together many learners and course authors. Udemy or Linda.com, which is now LinkedIn learning, are typical examples. Often these courses are offered at a low price point but the traffic to these sites may get you in touch with clients who would otherwise not have access to your training material.
On the other hand, you may prefer to have the shopping experience on your website, where you are in full control of the brand experience.
As a result, the value of the E-Commerce functionality should be assessed in your LMS Needs Assessment.
Gamification
I was just at a workshop where we often spoke about what keeps people interested. "Play beats drama" was discussed in this workshop in the context of leadership. This also applies to what keeps your learners engaged.
Consider the content to be the drama (yes, it can be dramatic new information that you deliver). And a very motivated learner will continue to stay engaged. But, be realistic – how many of your employees are really that motivated to go through the annual safety training?
Making the eLearning a fun event through gamification can substantially impact your learners' engagement. Typically, Learning Management System platforms provide you with the option to assign badges and ratings, maybe even a leaderboard for some friendly competition.
"Gamification on steroids" can be offered when the program is developed with a specific theme. If this is what you need, not every LMS will be able to accommodate this.
So, what is the level of gamification you need now in the in the years to come versus what is the level that you want (but may not be willing or able to pay for)?
Learner Portal
A learner portal offers interactive elements, that you can offer directly on your course platform. Do you need to have a discussion forum? An opportunity for your learners to ask questions? Maybe even the ability for your learners to interact with each other?
Do you require private messages to individual learners and to receive their responses, maybe even with uploaded material such as video or documents? Do you want your learners to have the option to post to the group or only to the instructor of the program or an assigned tutor?
Some course hosting platforms offer substantial functionality for your learners to communicate with you and each other. As with all requirements, it is important to define your needs in detail and to assess the options against those needs.
Mobile Learning
Here is good news for you. Mobile access has become a standard in providing learning. More and more learners expect to have easy access to the training material on the smart phones or tablets.
It is likely that all learning platforms offer this functionality. What is going to differ is how user friendly the platform is for your mobile learners. How will text be displayed? Will videos be streamed automatically or only if desired by the learner, allowing him or her to control data use? What about attachments. Can they be saved for later view or be sent to a wireless printer?
What other mobile learning needs do you have?
One of the more recent trends in learning and development is to provide on the job learning. This is particularly useful for employees in the field. Imagine a public services organization with hundreds of distributed staff, who need to have access to short training while in the field. What requirements does the training need to satisfy and what will this look like for the learner?
If this is the need you have, ensure your platform will have the capability to do so.
SCORM/xAPI compatibility
I am not going to go into the history of how SCORM was developed as a standard for learning programs. (You can find more information on this online.)
It is important to know that because of the standardized formats of the files, Learning Management Systems can read these files and display them as they are designed.
There were various iterations of the SCORM standard. The newer file format is called Experience API (xAPI) or "Tin Can API".
Key for these files is that the LMS can track the action taken by the learner and store it as data that can be interpreted for assessment purposes, a pre-requisite for certification or compliance training.
What is the next trend on the horizon?
There are many trends in eLearning that might impact what type of course hosting platform may be better suited for your course. A trend missing in the Capterra list, in my humble opinion, is Virtual Reality. Virtual Reality in the Learning and Development field provides completely new opportunities.
Virtual Reality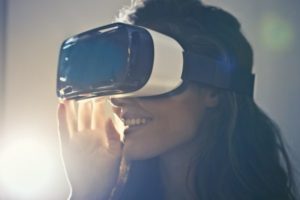 Imagine, how teenagers (some way older than 20!) can be hooked on playing video games or Wii games. The focus and attention they can display for hours and hours.
Incorporating Virtual Reality into L&D could allow an organization to bring a potential real-life experience into the classroom in a very realistic manner and maintaining the learner's attention in a similar way.
Virtual Reality is already taking an entrance into the education system on all levels. This article on Class VR is addressing this topic.
Imagine a corporation training their machine operators in the use of a new and potentially dangerous machine operation. VR can help training staff in a safe and efficient way. And the reduction in hardware costs as well as the development of new applications are making this option more affordable and more accessible.
Is this a need you have or will have in the near future? Make sure to add this into your LMS Needs Assessment.
Online Course Platform versus eLearning Platform
In my practice, I differentiate between clients who need an Online Course Platform and those who need an eLearning Platform.
Online Course Platforms allow courses to be loaded that are a combination of video or audio training files, text-based training files or content and short, simple quizzes plus the optional forum. Online Course Platforms such as Ruzuku or Teachable or Thinkific satisfy these needs and have the benefit that they are easy to use for both, the course creator and the learner. These platforms usually satisfy entrepreneurs and small business owners for their course needs.
An eLearning platform has more bells and whistles and notably can handle SCORM/xAPI files and therefore can provide detailed tracking and reporting as well as serve as the single form of your organization's training records. If this is needed for your certification or compliance training, you will need to assess eLearning platforms. There are presently more than 800 platforms so you will not have a shortage of options.
The aforementioned Capterra LMS Software Overview is a great starting point for you to identify options based on your needs. Looop, LearnUpon, SAP Litmos, Saba, Docebo are just a few options that you will see mentioned and each one usually has a special area of focus, such as Docebo focusing on Artificial Intelligence and Looop focusing on mobile learning.
For the educational sector Moodle is a commonly used platform, where educators, administrators and learners can create personalised learning environments.
Differences in investments
The breadth of investment option is wide. Online Course Platforms can be free of charge with a transaction based financial model for the platform provider. In this case you pay a percentage of your revenue to the provider. The percentage differs if the student/client originated with you or on the platform.
Or you may pay a monthly or annual subscription fee. This fee can be $1,000 per year for unlimited enrolled students and courses. It is important to compare the costs and the payment details for the platforms before signing up.
In the eLearning sector, you usually pay an initial fee to get your learning platform set up plus a subscription fee by learner. The investment for your eLearning platform varies widely and you will need to go through a formal RFP process to get the full financial impact on your business.
To sum it up…
I think by now it has become really clear that your selection of your eLearning hosting platform is only going to be as good as the Needs Assessment that goes into your analysis. Knowing what questions to ask and what to look for in the demo or when testing your options is important so you don't sign up for a system that does not satisfy your present or future needs.
When undergoing an LMS selection process, be sure to identify the best suited resource to complete this task. Regardless if you assign this to one of your team members in L&D or IT or if you hire an external consultant, being open to exploring the needs in great detail is mandatory.
It can be a time-consuming process that is too much for your existing team members to add to their daily duties. In that case you may want to outsource this as a project to an L&D Consultant.
And, for smaller organizations, a consultant may be able to steer you quickly away from expensive platforms that are providing you with functionality that is not of service to you so you can deliver your online courses quickly and within your budget.
To learn more about how to select the best eLearning hosting platform and to guide you and your team through your Needs Assessment, contact me for a no-obligation consultation.