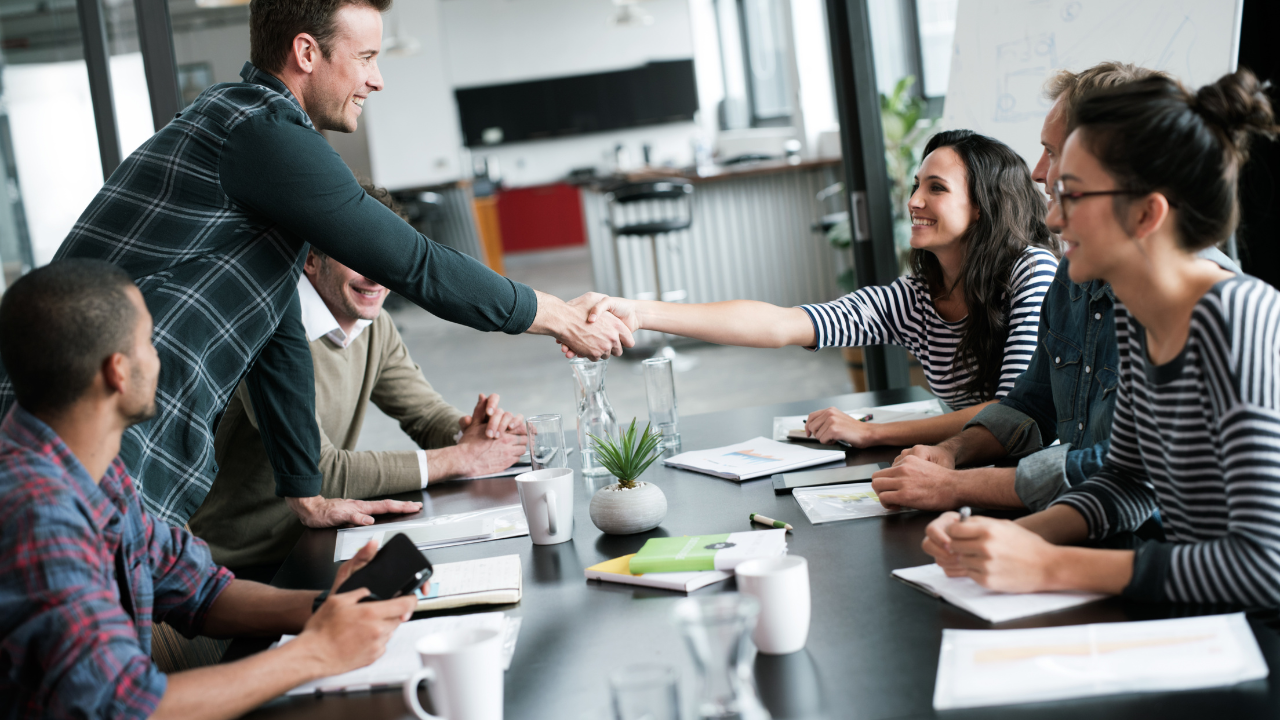 Every business can agree that their employees are their most significant assets. But one does not become an asset to an organization unless one can add value to its operations. Further, adding the said value is never possible without effective onboarding training. 
When new personnel join a company, they are barely aware of the ins and outs of the place. This is where onboarding training can help bridge the gap with the knowledge to help employees learn more about the organization. But there are many nuances associated with onboarding training.
This post will walk you through those factors and help you enhance the effectiveness of onboarding training in your organization. 
What is Onboarding Training, and Why Is It Important?
Onboarding training is where businesses and organizations train new employees to help them to be effective in their jobs. As a new employee is recruited into an organization, they will get the necessary information to help them get acquainted with the requirements of their position and how things are done. This makes it much easier for employees to understand their roles and company culture while easily meeting their employer's expectations. 
There are innumerable reasons why a business or organization needs a robust and effective onboarding training program. Some of these include: 
Seamless Acclimation:

Getting accustomed to a new environment can be challenging for every new recruit. But onboarding training can help make things easier for them with a better overview and insight into their roles. 
Better Engagement:

Onboarding training programs can be very helpful in enhancing an employee's engagement with the organization. This is important to help them get acquainted with the ins and outs of the organization. As a result, it turns out to be much simpler for them to engage with the organization. 
Better Productivity:

Effective employee onboarding training can be very helpful in enhancing the overall productivity of employees. Numbers suggest this can increase productivity by a staggering

54%

. Such results are hard to realize, even with most other measures businesses generally take to boost productivity.  

Enhances Employee Retention:

As surprising as it may sound, onboarding training can play a key role in enhancing the employee retention rates of an organization. This helps organizations save a lot on the cost of hiring new employees and training them from the start again. 
Competitive Edge:

One of the primary reasons why your business needs effective onboarding training is because it gives you a competitive edge. When you have a pool of talent that has undergone the necessary training, it automatically enhances the quality of services they offer. Consequently, this gives you a competitive edge in this market where cut-throat competition is prevalent. This last point is particularly important at a time when staff members display a lower level of loyalty, also referred to as "the big resignation." 
Enhancing the Effectiveness of Onboarding Training
Ensuring your onboarding training is effective is important to use your available resources well. There are different ways you can realize this goal, and some of these best-known ways include:
Engaging Training Materials:

Ensure the training materials you use in the program keep your recruits entertained while simultaneously informing them. You can use engaging and interactive videos for this purpose, as videos are ideal for boosting engagement.  
Inform Them About Their Roles In The Organisation:

Another way to enhance the effectiveness is by informing recruits about their roles in the organization. Get into the details of their job description and explain to them what exactly they need to do. Tell them about the details of their remuneration as well as the processes and procedures they need to know. 

Be Specific:

Joining a new organization can be very overwhelming. Focusing the onboarding training on what they need to know to get started is important to eliminate overwhelm. Enhanced training can be delivered later when the new recruit is ready to take on more responsibilities. 
Leverage the Buddy System:

The buddy system is very popular for enhancing the overall onboarding training of employees. This simple approach requires you to pair the recruit with a colleague who can show them around the workplace. Numbers suggest that

87%

of organizations use the buddy system for onboarding training and also benefit from the same.     
Simplify The Onboarding Process:

Both you and the new recruit have already invested a lot prior to their start day. Therefore, organizations and businesses must keep their onboarding training simple and uncluttered. Remember, the goal here is to train the recruit and to engage them in ways that they find enjoyable. 
Spend One-on-One Time:

When a recruit joins your organization, things are already very difficult for them. One-on-one interaction with their supervisor, a mentor and somebody from the HR department can go a long way in this scenario as it helps recruits develop the sureness to take on new challenges like a pro.   
Bottom Line
Onboarding is like welcoming a new member into the extended family that unites the entire organization. Businesses must take effective measures to ensure new employees get the most out of their onboarding training. 
Recruits can often find it challenging to acclimate to a new working environment. Therefore, onboarding training is the ideal tool every business needs to ensure employee satisfaction and retention. Leverage the information above and give your recruits the right onboarding training they deserve to ensure the success of your organization.
Other articles in this series
Employee Training
Technical Training