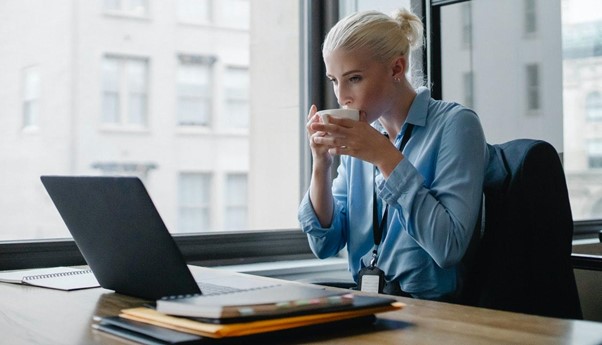 If you own or manage a small business, you want to protect your organization's reputation at all costs. Maintaining strict cybersecurity protocols is one step you can take to safeguard your business and your brand. Data is the bread and butter of your learning management system, so it is important that you are taking the necessary steps to protect everyone involved.
Why you need to care about cybersecurity for your LMS
Microsoft references a report from Verizon which observes that 43% of small businesses are targeted for cyber-attacks. This holds especially true if your organization databases information about clients or employees in your LMS. Additionally, any business that conducts online business, such as sending or receiving payments online, should abide by strict cybersecurity best practices.
Why is this so important? As the body collecting data from people, be it their email addresses or payment details, you have a legal responsibility to protect that data. If a hacker accesses it and leaks it, you could be held liable. Such breaches also make your organization look unprofessional and sloppy, jeopardizing your future odds of success. Implementing set cybersecurity guidelines is best for you, your employees, and your clients.
Best practices to protect your organization against cyber threats
The first thing you can do to combat cybersecurity threats is to learn about them. Educate yourself about common tricks used by hackers, such as SQL injections, phishing scams, and malware. For example, phishing scams are often sent via email and seek to extract sensitive data from the recipient. Meanwhile, password attacks may involve a scheme like telling you you've been locked out of an account and then asking for the log-in to "reactivate" it.
Educate yourself and your employees about these tricks, so everyone is aware of possible threats. Also, advise your employees on best practices, like setting strong passwords. According to the National Institute for Standards and Technology (NIST), the primary measure for a strong password is length. The University of Waterloo recommends a passphrase of four words totaling at least 15 characters in length. Employees can use a password manager to remember their log-in credentials if they get too complicated.
It's wise to distribute some guidance to your employees about password management. A PDF document makes it easy, and using an online tool to reduce PDF file size makes it convenient. Then you can share large documents faster.
Further, make sure that your business's WiFi network is secured with a strong passcode. Change it every few months for added peace of mind. You can add additional layers of security to your WiFi by implementing a VPN and firewall. Finally, encourage employees to update their devices regularly. Device updates for phones or computers often include patches to address possible security gaps.
What to do if your business is the target of a cybersecurity breach
If your business is the victim of a data breach or similar cybersecurity threat, take action immediately. Start by securing your online network and databases, devices, and accounts. This will require changing all of your passcodes. You may need to call in an IT specialist to ensure that no malware has been surreptitiously added to your devices. Data recovery may also be required, for example, if information has been stolen, lost, or deleted.
Depending on the circumstances, you may need to communicate the situation to external parties, such as donors. For example, if information about clients, such as their names, addresses, and bank account details, was leaked, you are obliged to inform them. You can learn more about such data breach notification laws from Wilson Esler, which provides a guide. You can then implement a crisis communications plan.
Running a business is a big job. You don't want avoidable issues like cybersecurity hacks to complicate your daily work even further. Follow the best practices above to protect your organization and the people who support it.