Training Programs
Training Programs designed for your time and budget. A mix of training in the classroom in person or virtually, combined with training calls and online course materials cater to today's entrepreneurs' needs.
Big Leap Bootcamp®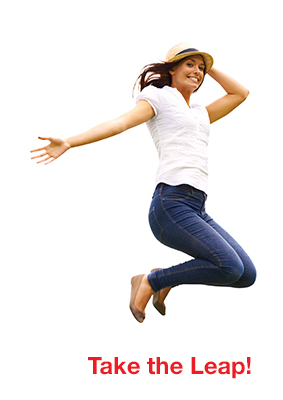 Finally! Launch your first online course!
During this 6-Month program you will learn where your online course fits into your overall service offerings. You will also learn what makes a good online program and implement it with my support and the support of your fellow-students.
And the program does not stop there. You will also learn a number of different launch techniques, select one and implement it for your online course. So you can start making money with this new shiny program you just created!
Registration is now open!
Power On! Your Freedom Biz™
If you want to scale your business and leverage your time in the online space, you need a solid Business Foundation. During Power On! Your Freedom Biz you will set up this foundation from understanding your ideal client and creating your lead magnet that makes them come to you like the bees are attracted by the flowers.
Incorporate video into your funnel for even more pizzazz! Don't forget to create your engagement strategy with email marketing and traffic campaigns.
At the end of this 12 week program you will have a working online funnel that will provide you with new leads every day!
Crystallize Your Niche™
Many entrepreneurs struggle with identifying their niche in a way that they can express it clearly in networking or on their website. It might be counter-intuitive but having a narrow niche will actually result in more revenue.
In this home-study course you will define your niche strategically, understanding the impact of working with multiple target audiences on your website, service offering and online programs and courses. Various exercises and templates will guide you through this process.
This 7-Module course is developed with the busy entrepreneur in mind. Follow the course from the comfort of your home or office within your own time. And join two monthly Mentor Calls to get your questions answered and for laser coaching!
Client Winning Website™
From Website Shame to Website Fame with a Website Project Plan.
In this home-study course you learn what it takes to get a website that will turn visitors into clients and how to pass this on to your website developer or do-it-yourself. The 7-module training program is structured so you can work through the material at your own time. But you are not left to your own devices. Join the two monthly Mentor Calls to get your questions answered.