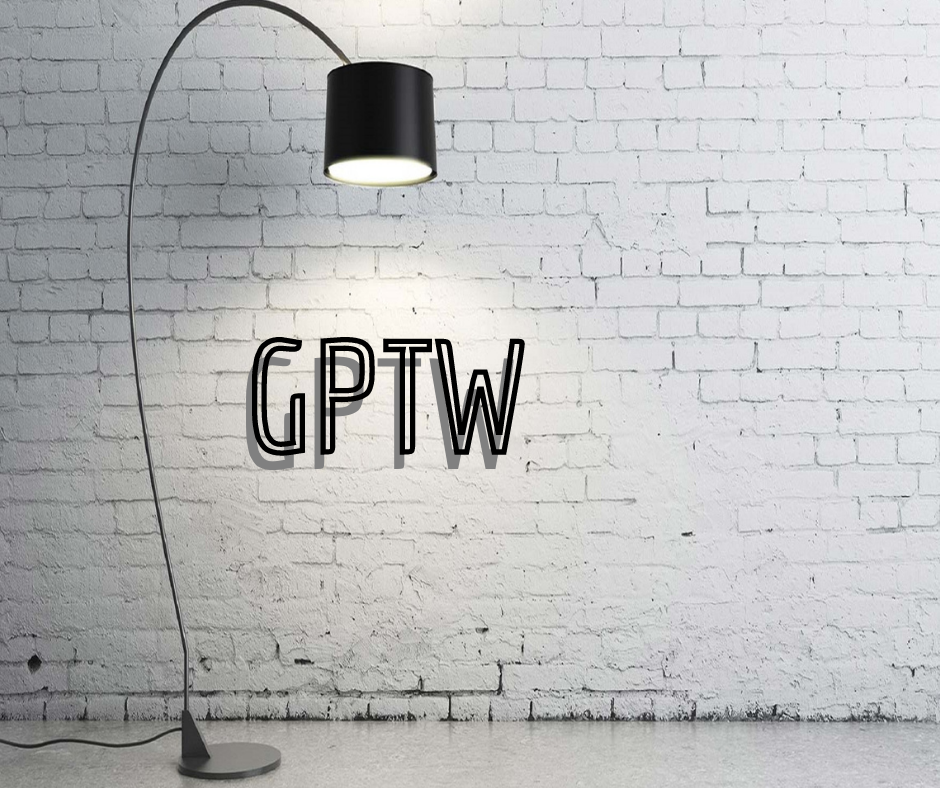 "We understand that trust is one of those things that you pay no attention to it, it's a bit like, you know, air, you pay no attention to it until it's not there. And then you realize, oh, how critical it is."
-Nancy Fonseca
Great Place To Work Certification©
Nancy Fonseca, Senior Vice President of Great Place to Work© Canada has joined us to discuss the two sides of what it means for the organizations either already certified, or on their way there. Being a certified Great Place to Work© organization is no simple task. And, Nancy brings to the discussion the fundamentals of the journey: data, branding, recognition, action-plan and trust are frequently buzz-worthy words, but what do they have to do with becoming a Great Place to Work© certified organization?
Listen in (or read below) over a coffee and learn more about Great Place to Work© with Nancy Fonseca:
Transcript
Petra
Hello, and welcome to my interview series. I'm Petra Mayer, and I'm the CEO and senior consultant at Petra Mayer and Associates consulting. And I offer services in the area of learning and development consulting, but also in the area of overall workplace culture consulting. And today, I'm thrilled to have with me, Nancy Fonseca, she is the Senior Vice President of client services with great place to work. Welcome, Nancy.
Nancy
Thank you for having me. It's wonderful to join you, Petra.
Petra
Nancy, US Senior Vice President at great place to work, how would you describe what great place to work offers to companies Great.
Nancy
So great place to work really focuses on helping organizations drive value from their culture. So it's really the opportunity for them to be able to listen to their employees in a unique way to understand how that listening then drives data that they can use to drive their culture and to drive their business performance. And we really look to couple that data with recognition. So helping organizations that are incredible workplaces, to really be able to drive public recognition and share their success with community at large.
Petra
So what I'm hearing is kind of the focus on the data and the focus on the recognition. Why is this so important for companies to consider,
Nancy
it's actually quite critical. So the the data really helps them to understand how they can maximize human potential. So how do we take the employee pool that we have, and really use them to the best of their ability so that they are fulfilled and enjoy and appreciate the experience that they are having at work, and that the organization is really able to thrive using all of that talent that they have. It's also critical in the sense that when you're able to share with the community, or the population, the incredible culture that you have, this goes straight to your employer brand. And that means your talent acquisition pipeline, and you're highly effective in how you are able to acquire talent, the type of talent that you acquire. So it's really mixing those two things, the data that drives the organization, and then being able to use that data and share it with everyone in order for your employer brand to really be leveraged effectively. And you're able to bring in the best and most effective talent for you.
Petra
So you're talking a lot about employer brand. And you know, my background is more in the marketing side. So we talk about branding more in a different way we talk about branding, from a perspective of how we present ourselves how we present our positioning. So tell me a little bit like in a short, short description, what is employer brand.
Nancy
So if you think of employer brand, in this context, it's really about looking to hire people that suit the environment that you have. And that will be thriving in the environments that you have. Sometimes we can find people that have a particular skill set that we need. But the fit isn't quite there. And we don't realize that because maybe we put out a job description, but we didn't really align that job description with the environment that we have in the organization. So we need to bring those two things together so that when talent comes to us, they understand not only the role that they will play in the organization, but the environment that they will be in so that they can understand whether this is an environment where they you know, will thrive or they believe they'll thrive. Or if it's perhaps not quite the right fit for them. A perfect example is, you know, a person that works in a 50,000, employee, bank, maybe highly effective in that environment, take that same person and maybe that same function, put them into a smaller, medium sized business, and maybe won't feel quite the same way. Maybe that's not really the structure that where that person is going to thrive. So you want to make sure that when we're looking for talent, that we're really bringing those two pieces together. So it's not only the skills and the culture that maybe their immediate team needs, but the brand that the whole employer is putting out to community. So we want all of those things to be aligned. And the data that great place to work shares back with clients really helps them to be able to do That.
Petra
Awesome, awesome explanation. So now I'm drawn between going down the data route first or the recognition grid. First, let's go down in the recognition route, given my marketing background. So we talked about recognition, you talked about, you know, you need to be known, you're building up an employer, employer brand, and for talent acquisition for talent, who is seeking to find new jobs, if they get a sense of the employer brand, then they are more likely to find a job that is really good fit for that, which, I suppose has benefits not only for that talent, who is seeking a new job. So talking about recognition, for great place to work, how does being recognized as a great place to work then affect the bottom line of that organization?
Nancy
Yeah, it's critical. So there are so many organizations that really understand the power of having a third party, look at your employee experience, look at your culture, assess it, and then being able to have that sort of third party stamp that says, yes, you meet this criteria. So great place to work is really the gold standard, it's a global organization, we have very strict criteria that we use for defining who is or which organization is replaced, work certified. And then which organization is able to be recognized far beyond that. So the criteria is internationally recognized. And it is critical that organizations use this in order to distinguish themselves really from the herd. In this case, when you're fighting for talent, when you want to make sure you find people that are aligned to your values to your mission, this is one of the ways to be able to identify right away that culture really matters to you, and that you are ready to listen to employees, and that there has been an evaluation done of your workplace and you need, you know, the criteria to be recognized that us as a certified great place to work and potentially far beyond that. So the recognition is really, you know, championing the fact that the organization has put lots of effort into culture, they didn't become a recognized organization, they didn't create this, this incredible culture by accident, they went out of their way. It was intentional, who worked at it. And now it's the time for those organizations to really celebrate and let everybody know about how great they are. This is one way to be able to really be recognized for being incredible.
Petra
And you were you were talking about the gold standard you were talking about this is globally, a standard that is recognized. So how does great place to work certification different from other company standards that are available to companies?
Nancy
Yeah, so our focus is squarely on the employee experience. And we focused on the employee experience, specifically, because that is really what is going to drive effectiveness for the organization. So if your employees love what they do, they're going to do it better, you get more productivity, you get higher business results, you get, you know, better returns, there's lots of studies that we have in that have done, been done by many to really make this connection between the employee experience and business success. So when we look at this, our focus is always about understanding what that employee experience is, so that we are then able to help an organization move forward. So there's always challenges no organization is perfect. And, you know, we're all humans, so people are always changing their needs, the requirements they have. So we work with organizations to help them to understand where are they starting? And how can they get better? How can they most effectively move forward? I don't know if I answered your question there. So
Petra
yeah, I think you you did. And I know that there's many other types of certifications or awards that organizations can obtain that recognize them as a as an employer that stands out from the crowd. But yeah, would you say does the certification as a great place to work different from those?
Nancy
Yeah, so this is a little bit different because of that focus on employees and I wasn't perhaps as clear as I need to be there. So we use employee surveys. It's a standard survey. It's called the trust index, we measure the levels of trust in an organization. trust between employees and management, for example, and that is the standard that we use. So it's the employees that define whether the culture is successful or not. It's employees that really identify the experience that they're having. There are, you know, different ways that you can be recognized? Sure, there's other organizations that, you know, do it differently. There's a few organizations out there that, you know, have questionnaires that quota management and management defines whether or not they are, you know, a great culture. In our case, we really believe that employees are the engine of all organizations. And so it's to the employees that we go, we want it to really be that perspective, that it's not just a great place to work for management, or for, you know, human resources or for a specific department. But it's a great place to work for everyone in the organization. And so that's what we look at, we use data, no one is selected to be a certified organization, it is data that really makes you a certified organization, the process is completely transparent. Exactly for that reason, because we are the gold standard. And we maintain that at an international level.
Petra
So the trust index that you mentioned, is core to everything that great place to work does talk a little bit more about trust and the importance of trust in them in an organization.
Nancy
Yeah, and this is a question that we get a lot, you know, what do we what do you mean by trust? Is it an engagement survey? You know, is that is that what you do? So we have lots of folks that that question this because it is a concept that sometimes is a little bit difficult to grasp. And we understand that trust is one of those things that you pay no attention to it, it's a bit like, you know, air, you pay no attention to it until it's not there. And then you realize, oh, how critical it is. So what we measure is level of trust in the organization. Trust is foundational to all relationships sort of in life. But in the workplace, it's really foundational for a whole host of other things that we really generally want to see out of employees. So we said, we want engaged employees, you can't have engaged employees, if you don't have you know, high levels of trust, we want innovation organizations need to have very high levels of trust in order to innovate, because that means risk, and it means people need to trust you if they're willing to to, you know, risk, maybe their job or or position in the organization. So for innovation, agility, people being able to follow leaders and believe in what the leaders are saying is just so critical for organizations to be effective and successful, especially at the pace and the speed at which we're moving now. So we measure trust, say, 60 statement survey, that survey has within it a variety of indexes. So within the trust index, we look at, as I said, you know, innovation, engagement, agility, and so forth, there's a few others. And so it really allows us to have a deep and profound understanding of the experience employees are having, and where we can find opportunities for tweaking our approach to the employee experience, which will drive exponential results for the organization.
Petra
Awesome, really, really good question or good answer, how you defining how that trust that we are, like, how you compare that to air, you know, if you if you don't have it, you know, it's it's missing, and it impacts you big. But how how that relates back to that trust between people, how it relates back to the bottom line of the organization. Now, is this just the trust of the employee to their manager? Or what other trust levels do you measure?
Nancy
So what's interesting, so absolutely, the most critical relationship in any sort of work environment is the employee and their direct manager. And we've all heard the stories about how you know you don't leave a job, you leave the manager. That relationship is absolutely critical. If your manager is a challenge to work with, where things aren't going well. It really does make everything else that much harder. However, it's by no means the only relationship in a workplace as we all know we have colleagues that we work with so when when we meet Look at the trust index, we actually break it down into what we call five dimensions. And that really encapsulates the full sort of fulsome perspective of the workplace and the relationship that an individual has with the workplace. So we look at credibility, respect and fairness, those three, it's a little bit more complex than that. But essentially, those three are critical. And those are all about me as an employee, and my manager or management, so the organization as a whole. But those are only part of the story, because we have another two aspects, which are also critical camaraderie. So, you know, do we have fun here? Do I have friends here? Does it feel like family? Am I in this boat alone? Or am I you know, all together as a team, are we in it together. And you know what that feels like when you've had it or when you had it taken away, you realize exactly what that feels like that real strong sense of camaraderie amongst colleagues, or peers or co workers in an organization. And then the last piece that we dive fairly deeply into, really has to do with pride. And yes, it's pride in the organization and what the organization contributes to community. But there's another aspect that's really important here, which is pride in my job. So pride in as an employee, what I do, how I contribute to my team, to my organization, and really having that sense of fulfillment, through the work that I do, doesn't mean we're happy all the time with everything that we do. But at the end of the day, are you really feeling good about what you contribute, and that is, you know, sort of our rounding off of the workplace experience, because it can all be great. But if one of those are really falling terribly short, it creates a very real challenge for the individual to really give their personal best. And ultimately, that's what we want, we want people to do their personal best.
Petra
As you were speaking, it was like a film that went by with all my various career experiences of high trust, low trust, you know, trust to the manager, trusts, the colleagues, all that kind of stuff. I think everybody was listening to this is probably experiencing that, to some extent, we all can remember a time where we felt great trust great camaraderie. And then we will also probably remember some times where that wasn't there. And the differences is tremendous. Yeah.
Nancy
Yeah, sometimes we don't know exactly what it is or why it is, you know, sometimes it takes a little bit you, but it's something that you experience very often very acutely. And it it either heightens or diminishes sort of the experience that you're having. And that's really what we're able to measure it. So is that trust level in the organization? So it enables us to use data to help management really understand what's happening in the organization, you know, and how do we get below the obvious things that that we might look at, in order to be able to either make real change, or even better leverage some of the strengths we have? No, sometimes we have, you know, we focus on on our, on the opportunities that might exist out there. But I first place to work, part of our philosophy is really double down on your strengths. So when we provide data back to to clients, and and Petra, I know in your work, you You certainly would look at this, also really look at where you're strong, and figure out how you can take that, do more of it, and maybe leverage it to help with some of those opportunity areas. So really focusing in on the positive, and being able to use that to drive the change or the effectiveness that you're looking for.
Petra
Yeah. And I think that the great place to work trust index also adds benchmarking to the to the results that you're delivering. So tell me more about benchmarking and how that serves the client in making those decisions about the next steps. Yeah,
Nancy
so we do provide benchmarking. We can benchmark against you know, the best workplaces in Canada, we have global benchmarks, we have industry specific benchmarks. So there's lots of variety, it really depends on you know, what an organization is looking for. And I love the use of benchmarks, but I'm also cautious with the use of benchmarks. I think often we need to think what I need to do is benchmark against myself sorry. Where was I last year? Where am I today? And where do I want to be next year and then put some pieces in place to be able to do that. Where the benchmarking is really effective is to understand that perspective of you know, I think we're great. But are we really? Are there other organizations that are doing more doing different? Is there something else happening. And so it's nice to understand what's happening in the market, in order for us to understand, you know, maybe even some of the challenges we have can be overcome. Other people have gotten better at this particular aspect of their culture, maybe we need to learn from those folks. And so if you have some benchmarking, you're able to understand where others are always also struggling or where others have seen success and where you might be able to find opportunities for improvement. So the benchmarking is important to help set some context.
Petra
So that helps a lot and also the I like the idea of not only benchmarking against others, but benchmarking against where was I? And how am I how am I moving? Where am I moving to so that we can then course corrective things didn't have the results that we wanted, or we can accelerate where it really works. So that's really helpful. And data can be so helpful to direct that path that company's taken the action that they want to plan. Now, I know that you have many, many more things in your repository of tools that you provide to your clients, one of them being the global best practices. Can you tell us a little bit more about that?
Nancy
Yeah. So we have 1000s of best practices, and it is a tool that, you know, it's a searchable database. And it's interesting, because it really helps organizations to think differently, sometimes about the areas that they're looking to develop in. So if I'm, you know, if an organization is looking to, to find innovative ways of communicating with employees, you know, there's all the usual tools that we've, we've had, certainly last year, lots of people got innovative about what, you know, tools that we're using for communication. But sometimes we get into a little bit of a rut. So how do we do things differently? This database of best practices helps you to think outside the box. So what are other organizations doing? How are they doing it? You know, what is it that they're doing, that's different from what we're doing. And so you're able to use, you know, the search, to be able to find practices across hundreds of different aspects of business, I happen to use communication, because I know that there's lots of best practices related to communication. But there's many, many other things. One of them that comes up often, and that we see. And I and I think it's really interesting, are best practices related to recognition. So we have very large organizations, and we have some very small organizations, you know, break down to 210 employees. And what we identify is they learn from each other. So effectively. So the big organizations want to know what the smaller organizations, you know, maybe more entrepreneurial organizations with small budgets are doing to recognize employees, because they want to be able to leverage that they might be big, but they also have 1000s of people to recognize. And so, you know, the budget isn't always there to do you know, big, big grand things. So we find that smaller organizations are also often learning from the large in exactly the same way. Well, if the big bank can do this, maybe I can do my version of the same type of thing. And so these are all inspirational to really help you with thought starters about what are others doing? How do I take that don't cut and paste the idea, but really make it my own and find a new way of interpreting it. That makes sense for me.
Petra
And that's really speaks to now you've got the data and data is only as good as what you make with it. And so you turn this into your action planning. And I think that one way to do that is really involving employees into those solutions and how you're how you're delivering solutions. How does in from your experience with the clients that you've seen implement their action plans? How does involving employees in the solution impact the outcome of it?
Nancy
It's absolutely critical. There's no question about it. So yes, we provide data Yes, we provide lots of depth of understanding On a macro level, you know, what might be happening with the employee experience. However, once management starts thinking about what are we actually going to execute on? What are we going to do, we need to pull in employee voices, it is critical that employees feel like they are part of the solution, they are expected to be part of the solution, you know, on the you know, after someone's decided whatever that policy is, so we need to pull them in much, much earlier, this is one thing that I think, you know, 90% of organizations could probably could probably improve upon pulling employees in much earlier to have them work through how to get to the next level of whatever it is they're trying to reach to. It is it is fundamental, after all, they are the people that are going to be living with whichever, you know, policy or plan or program we decide we want to move forward with
Petra
and whose employee experience we want to adopt. So that then ultimately has that impact. So coming back to how we started off on the employer brand, because they will also talk about this business in a different way. Nancy, I know that time is coming to an end that we have together. So what is one thing to wrap up what is one thing that you would want our listeners to know about great place to work?
Nancy
Great place to work really focuses a lot on data. And we focus on the best workplaces. And yes, we want, you know, all organizations to be certified. But there's that's sort of the first that everyone talks about when when we talk about our organization. But we you don't often hear us publicly talking about all the hundreds of organizations that are on the journey to become certified and are on the journey to become great. So we work with wonderful organizations, and some of them sort of, you know, have arrived, if you will, they've got great cultures. But we have hundreds more, that are chipping away slowly but surely, and sometimes it takes years. So I've got lots of stories or stories I could share with you. If we had more time, but it takes a long time. However, it does make a difference. And so I guess that's the one piece I would leave, it's that this is a journey. It's not, you know, you flip the switch, and all of a sudden, we're a great culture or all of a sudden we're certified, we're all of a sudden anything, we're talking about people and people take time to adapt to things. And it's a journey that organizations are on. And if you include the employee population, then I think you will be much, much more successful on that journey. And I know that you Petra, as an accredited, professional and in in your role, you mix those two things together really effectively. So it's this use of data in order to help us map out the journey that we need, and then plotting the path for where employees are going to engage and what those next steps are that action plan, the focus groups and all that other work that needs to get done. But, you know, in in, in your managing of that path and that journey for organizations. There's huge upside for the business. So there's a reason why people do this, right. It's not just for the logo, it really is because it impacts the bottom line.
Petra
Yeah, and I love what you're saying there. Because ultimately, it is a journey, it's not something that happens immediately. And that again, speaks to what's what you were talking about earlier, the gold standard. The the effect, that great place to work really is based on what the employees are saying about the organization, not what you know, maybe an external party is saying or what management is saying, for that matter. So it is it is based on the employee experience and based on the trust that you as an organization have created in the business. Nancy, I want to thank you very much for your time today for sharing with the audience about great place to work about both sides, the data side as well as the certification side and the recognition through that. And for anybody who is listening today and wants to know more about great place to work, please do reach out to me as an accredited professional. Nancy mentioned that I have the direct link to Nancy and her team. And I can also help you through action planning so that we can get you onto that journey to become certified as a great place to work. And we would love to see you there. We would love to see the great place to work logo on your website and do that soon. Thank you so much, Nancy for your time.
Nancy
Thanks. Take care of Bye bye.
For more information of starting your process to become a Great Place To Work©, check out our AURA© Action Planning process. We are here to support you on your way to getting certified or to implement your strategic HR initiatives to be recognized as a Best Workplace.