Positive Living with Sara Troy and guest Petra Mayer – On Air!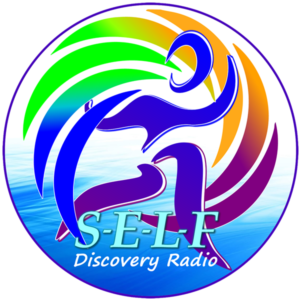 I am thrilled to having been interviewed by Sara Troy of Self Discovery Radio on one of my favourite topics – How to create Online Programs. And the interview is now available for listening.
Sara who has built an amazing Radio Show library of over 1,000 recordings covers everything from mindset to practical business advice in her Self Discovery Radio Show.
I strongly recommend to listen to a number of the entertaining and educational recordings. Some will touch your soul, and others will help you build your business.
Check out a library of more than 1,000 audio interviews at Self Discovery Radio  http://bit.ly/pmc-sdr.
During my interview by Sara, I described what keeps many entrepreneurs from living the lives they aspire to. We are all like little hamsters on our wheel, running faster than ever and getting nowhere. Unless, of course, you have a strategy for your business that helps you create a life-style business.
In my humble opinion, offering Online Courses and Group Programs is an essential strategy to achieve this.
My story to becoming a trainer and online business mentor
When I started on this journey a few years ago, I had no idea how to create an Online Course. However, I KNEW – that was what I wanted to do. So I just set out and created my first program – only to have it fail miserably. What do you do if you do something badly? Well, do it again just with a different topic. (lol!)
So I created my second course which again did not pass the market test. This is when I realized I did not know it all and I had to go and learn from others. I signed up for more courses than I care to admit and I don't even want to add together what this cost me over the last few years.
However, without those investments I would not have been able to create my various programs and making the revenue that I generated from those programs.
In this interview I tell you a bit about my story and why I think that Online Programs are a great strategy for any service professional who wants to be location independent, work and travel from anywhere or spend more time with their family. Or simply do more with less! Generate a greater outcome with less effort. One way to do this is to create online programs.
I hope you will listen to the interview and then spend some time to listen to more of the amazing recordings that Sara has to offer. You might just sign up to get her weekly recordings! Sara makes them all available for free but I encourage you to donate for her amazing work and contribution to our community.
Get in touch and create Online Programs in your business!
And please, feel free to reach out to me to learn more about Online Programs and how they might make a difference in your life!
Simply register for my 2-Step Clarity Session! I offer a few every month – so don't wait to long and get your application in!