It's so important to keep being innovative with your business, and creating an online course is one of the best ways to provide your audience with value, promote your skills, make more money, and grow your business. However, we know first-hand that creating an online course can be somewhat challenging. It can be tricky knowing what to include and how to make your course as successful as possible. With that in mind, here are a few key mistakes to avoid when creating an online course to help you achieve the best final product.
Ignoring market research
Much of your online course will no doubt be based on your skills and expertise, but it's important not to get carried away or to ignore what your audience is actually looking for.
Make sure you conduct thorough market research to see what online courses other people are offering, how you can make yours unique, and what problems your target audience is looking to solve so you can provide the solution with your course.
Not including interaction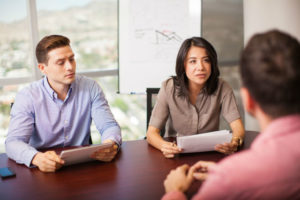 People love connection, so one mistake to avoid when creating an online course is designing it without any personal touch points.
Online courses have the benefit of allowing you to combine pre-recorded resources with personal interaction and guidance. Both have benefits and the best of both worlds lie in the combination. It is crucial that you think strategically about the mix of self-study resources and personal touch.
Not including actionable strategies
One thing that many online course creators struggle with is creating actionable strategies. This is one of the key things that I cover in my work with my clients regardless if it is in my programs or my live events. It is essential to have effective strategies to help you build your business through your online course.
Think about why you want to create an online course and how you want your business to benefit from it, and this will help you to develop your action plan.
Doing it alone
Entrepreneurship offers a wonderful level of freedom, but it can sometimes get lonely and it's hard to know where to turn when we feel stuck. One of the most common mistakes to avoid when creating an online course is battling it alone, especially if you're feeling confused or frustrated and you're not sure how to grow your business in the way that you'd like.
Keep learning, attend workshops and events. Work with a business coach, ideally someone with experience in creation and marketing of online programs. Seek out the help of others and it will allow you to keep growing both personally and professionally.
These are just a few common mistakes to avoid when creating an online course. If you want to create a more location-independent business and build your online courses with ease, apply for an Online Breakthrough Session with me.