How To Get Started With Online Programs
It's no secret that online programs are becoming more popular and are no longer a thing of the future. For today's modern-day learner, online courses are highly beneficial as they allow learners to improve their skillset from anywhere in the world without imposing too much on their schedule, and at an affordable price. For today's modern-day businesses, especially those with a large amount of knowledge, online programs are an excellent way to provide value to your audience, grow your email lists and promote other services you offer. Here's a little insight into how to get started with online programs to help grow your business.
Do your research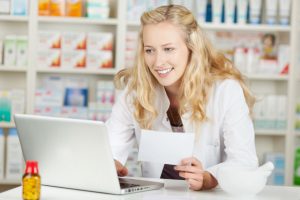 Rather than completely going in blind, we recommend starting off by conducting research and seeing what similar types of online courses are on the market. You may have to purchase a few online programs yourself, but this is great research and it'll help you to structure your course and see what's out there. Don't get too discouraged by competition either – this is normal in business and you just need to find what you can offer that's completely unique from your competitors.
Organize your content
Online programs need to be very organized especially as they contain so much information. Think about why you want to create an online course and the problems you want to solve. Also consider what you want the learner to achieve, how you will aid their learning (such as with tests and quizzes), how many topics you want to cover and what type of materials you will provide (text, video, images, etc).
Commit to it!
We understand that getting started with online programs is daunting especially when you're not sure where to begin. However, it's also highly beneficial and it's a crucial step you can take if you're looking to create more freedom in your business. Think about what you want to achieve with your course and set yourself goals and a timeline to keep you accountable. Remember, you don't have to be the best expert in your field to create an online course. If you're providing value and information to your clients already, that's more than enough knowledge to create a course.
Take a course on online programs
You may be looking to build a course, but that doesn't mean you can't take one too. If you're not sure how to get started with online programs, take a look at my free Introduction to Online Program Essentials that will explain what online programs are and what essentials you need to get started with creating your courses!

Hopefully these tips will help and don't forget to check out my free online courses for guidance!
Comments
comments