Employee retention is a familiar topic, but has it been fully understood? Did you know, that with every employee a company loses, that company will spend at least $10,000 trying to replace them?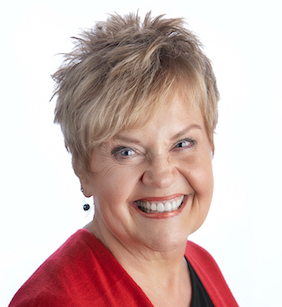 This month's interview is with none other than JoAnne Marlow, a Certified Life Coach, Leader, Teacher and active Public Speaker on the subject of Employee Retention. With her extensive experience in management and leadership, it's no wonder JoAnne Marlow has brought so much to the table in this exclusive one-on-one discussion.
Employee retention is one thing, but how can your company actually hire better?
Do generational gaps play a role in your company's culture?
Does the virtual on-boarding of new employees need a tune-up…already?
Have a listen, or take a read (see transcription below), and dive deep into the back-end of new hires, on-boarding and keeping your best employees, with JoAnne Marlow.
Connect with Petra: petra@petramayerconsulting.com
Connect with JoAnne: https://joannemarlow.com/contact-me/
Transcript:
Petra :
Hello everybody. My name is Petra Mayer, and my company, Petra Mayer and Associates Consulting. And today, I'm super thrilled to have with us JoAnne Marlow. JoAnne is an employee retention specialist. She has her own company and you can find her at JoanneMarlow.com or, of course, on LinkedIn. And today, we will have some time to talk about retention strategies, and tap into JoAnne's experience there. Welcome JoAnne, and thank you so much for your time today.
JoAnne:  
Thank you Petra. This is an honour. Thanks so much.
Petra:
Now, JoAnne, you have worked successfully with companies to hire new talent who stays with the company for a long time. And I've chatted to you about this. And I know that you're passionate about hiring long term employees, why is this so important to you?
JoAnne: 
Well, you know, when businesses hire new recruits, their intention is, you know, they're gonna last two, five years, maybe longer. And, you know, that's really old fashioned thinking, sadly. But, you know, with some of the generations, they sort of said "yeah, I'm here six to 18 months, that's it." And their goal is to gather to see if they like the company to see if their strengths are being used properly. And I think what a waste of time and money that is. So, what's really important is, not how do we retain people in a company? But, how do we hire them, so that we know that they are the hand to our glove, and that fits perfectly? And that can be done. It's just a lot of businesses are making mistakes when they hire, and, and they keep them longer than they should. So, you know, they really don't realize the high cost of making a mistake. And it's not always their fault. It could be that they're not asking the right questions, so that the recruit is just, you know, on the surface. And, I look at hiring, and a person's personality like an iceberg. You only see the top 10%. But what we're really hiring for is that bottom 90%, because that's where all the attitudes and behaviours, the values, their purpose, that's what's hidden in there. And that by proper questioning, we can actually get that out of them and say, Is this the person that I want? Is this who I want to model for our company? And if I may, I just, I've mentioned costs. A lot of CEO's and business leaders really, you know, they say, "Oh, I just lost another employee. And our sales managers just told me he's got a new offer somewhere else" and they go "sigh". But I think I have seen eyebrows almost fly up off their heads when I say, "Do you know how much that's costing you?"
So just as a quick example, anyone who is in the retail or hospitality industry and they're paying minimum wage, every single time a person walks out that door, it's going to cost the company a minimum of $10,000 to hire someone and get them up to training up to snuff. And that has absolutely nothing to do with the extra work you're putting on your employees, the stress of if you fired that other person, "Oh, my gosh, am I next?" That kind of thing. Productivity typically goes down because they're just overcome with extra work. Knowing a couple of examples, I remember one of my clients who said, "Oh", he said, "I know I've got a problem." He said, "but I think it's because of communication, or I think maybe, Hmm, maybe they need more training or managers need more training. I'm pretty sure they're due for that." And I said, "well, what's showing up for you that you think you have a problem?" He said "well, revenue keeps going up every month. But what's happening is my profit margin is going down." So, I actually went in and I did a really thorough investigation. I'm old school. So I love to do a face to face even if it's through zoom. I spend about 45 minutes with the leadership team. And I asked them really deep questions and develop a rapport where as a certified life coach, I can't divulge anything that they say to me and, and I guarantee that so, anything that I take back to the CEO is there is some concern by some employees about this. And, what I found with this particular client is the problem was not communication or training, it was the fact that they had absolutely no hiring system whatsoever. And so Jack's cousin's son needed a job, "okay! Bring them on." Or Sally's friend's mother needs a job. "Okay, well, bring her on." And we figured out, I figured out through calculation that I do that their turnover was 80%, eight-zero. And it was costing them a quarter of a million dollars a year to just move on with that. And that was what was killing their profit margin big time.
Petra: 
So I think that example that you're just sharing with us, and thank you for bringing such a practical example, that may not be the majority of companies, hopefully. But, and but you were referring to, you know, the cost of how much it costs a company, even with a minimum wage employee, you said it costs $10,000, to replace that employee. But I want to go back to what you said at the very beginning, because you were saying something about, yes, you're a retention specialist. But really, what you're saying is, it's not about retention, it's about hiring the right people for the job. Getting the right people on the bus, and then I'm assuming, getting the right people into the seats where they need to be. So tell us a little bit more about that. From a hiring perspective; how do you guide your clients about hiring effectively? 
JoAnne:
Okay, well, there's always a before you hire them, or a before you even put your system together. One of the things that I have found that is really critical. And even though many companies think they've done this, they may not have done it thoroughly. And that is building a foundation, I look at four specific corners. And it starts with number one being your purpose. So the question is, why are you in business anyway? What is driving your deepest gut feeling as to what your purpose is, and like, sort of slap it together a little bit with a North Star, you know, the Voyagers in the past, they could always rely on that North Star. And then they knew they were going in the direction. Well, that's what your purpose does. It has to be so clear, squeaky clean and clear that it doesn't matter whether we're going through COVID, or typhoons, or whatever, or beautiful sunshine. And that purpose is always going to be the figure that draws you forward no matter what, then the second thing you need to do is to decide, okay, how are we all going to work together? What behaviours that sit 90% under the water? What behaviours are absolutely critical for us all to work together? So that helps to build the culture, and also, you make a list, it's not just, it's not, it has to be written down. It's not just well, I want everybody to be unbiased. I want everyone to be respectful. I want everyone to communicate openly.
Those, those are great, but it has to be, how are they going to be demonstrated? You know, how can I demonstrate those? The third thing is your core values. These are the core values, the qualities that not only you as the owner, but all the management team embody. And, and you all collaborate and say "yes, these are the things that are the most important to us." The last one is vision. So what will bring you all together. So those four foundational parts have to be done before you can even think who do I want to work here? And, you know, with COVID, so many people have had to stop and rethink their business. They've maybe pivoted, some of them have tossed their business aside and said, "let's start anew". You may be a business of just one person yourself, or you may have 30,000 working for you or hundreds of thousands working for you. But, if you don't have these four foundational principles, you're not going to be able to find the right people to fit those important factors for your company. And once you've got a vision and your values, that's what equals your culture. So when everybody is aligned, and that's part of the process that I teach management, is how to I help them, I facilitate them with their purpose, the behaviours, values and vision if they want that, or they can certainly do it on their own. My advice and, and CEO's and business owners are going to scoff at this, you really need to sit down in a quiet, unrelated to business place, go away, even if it's sitting at the park, watching the ocean waves or, or going to a hotel, or wherever it might be, where you're quiet, and you can start to list: What is your purpose? What's your North Star? What behaviours do, how do you want people to work together? What qualities do you want them to embody? And then, what will bring you all together through your vision? And believe it or not, and my studies have shown that an authority on multiple generations, these four foundations will speak louder, to the younger generations, and also the older ones, too.
Petra:
I was, I was just going to ask you, if there is an impact, depending on the generation of the team members and which generation they belong to, or feel they belong to, and, and how they perceive particularly these four pillars that you were talking about. Do you have some thoughts on that?
JoAnne: 
Absolutely. So just so you and your audience understand, by 2025, which is not that far away, three out of four employees are going to be under 45 years of age. Now, the oldest millennial, give or take where you research, is going to be 41 this year. And that goes typically from about 25 to 41 years of age right now. And then Gen Zed is younger, and they were born around 1997 and beyond. You know, they're very, and they are really different generations. So everybody thinks differently, they have their work ethics are different. Millennials, were, are definitely, they're very creative. But they're also an age where many are getting married, maybe have families. And so their mindset is how can I take care of my families? But also, it's: "Hey, if you don't respect me, you don't make me your chum. I'm out of here." And, sadly, that still works for some, and many will attempt to start up their own businesses, because they don't find those kinds of four corners of the foundation being practiced in business. And so, if they want to, they just will decide, 'I'd rather work for myself'. And what's really interesting, both of my children are millennials, excuse me, and they both work for themselves. They haven't always, but that's what they do. And they said, "I'd rather be a boss than deal with all the politics and the lack of respect and stuff that does come out when you're frustrated."
Petra:
So would you then say that the younger generation millennials, and even younger, are more likely or more easily going to step into the unknown, and start on their own business? I mean, situations have changed too. In the past, you couldn't really easily be a contractor or freelancer. And it was only, it was limited to certain professions, but wasn't really as broadly available as it is now. And with COVID, of course, that has intensified. Everybody, a lot of people are working remotely anyway. So you know, that's going to shift things again. 
JoAnne: 
That the end, and that's, that's right it I, however, a lot of people are going out. If they are younger, they're going out because the alternative just isn't available to them. My background, when I started working as a young adult, I was a teacher and I taught business. And one of the things that I realized way back then was that eight out of 10 people were unhappy in their jobs. And I was as happy as I could be. I was given full rein to design my own curriculum and I, we had fun, and kids enjoyed learning. So I was like, What do you mean, people aren't happy in their jobs? Eight out of 10? Well, that's what created my passion, Petra, to change that statistic. And so, I started by working on teenagers and then young adults at university and now I'm working with business owners and leaders who, who are saying, well, that didn't work, I don't know what to do now. You know, and, and everybody's pointing fingers at each other. Now we've got five generations who possibly could be working under the same roof. And, and then COVID on top of it. There are, the good thing regarding generations is when you boil it all down, there are about 30 different characteristics they all want within a company. So they just don't know what they are. If young people come to a company and say "I want a job". Some are going to just say, "Well, I'm not sure what I want to do". And nobody's out there to teach them who they, who they're going to be when they grow up, or, or where they're best suited. Likewise, companies make all, they're so busy concentrating on what, on their job. If they don't have an HR system, they're really going to have struggles because there's no policies in place, there's no system, and that is really key.
Petra: 
So we talked about hiring principles so that we get the right people on the bus. And now you're starting talking a little bit more about the processes. So let's think about a new team member comes on board. What is the best way to onboard those team members, particularly when we're thinking the challenges that we're dealing with right now?
JoAnne: 
Okay, well, I have a few. I'll keep it brief, more brief. So, on-boarding, and this is just my opinion based on what I've practiced, as well as the number of interviews I've had with, with HR managers, and the research I've done, I'm a nerd when it comes to research. So, as far as I'm concerned, when you've boiled it down to maybe your three people on the shortlist, your on-boarding should actually, at least some of what you would do in on-boarding, should be part of that final interview. So the last thing you want is saying, "okay, Petra, you're in, you'll start on Monday!" And then you find out that you're not eye-to eye on salary, or you don't like the benefits or your job is not going to progress as much as you want, or you don't want to work for six different managers.
So all of that needs to be brought up and displayed in that final interview. So that's, I have never heard of that before by other HR managers. But I, that's how I operate. So you discuss the protocols, expectations, salary negotiations, discuss how your culture, how people act around here, what the core values are, and your behaviours and how they're embodied. I always ask them very open ended, challenging scenarios, that typically we found in a business might not be ours, and, and say, how would you react to this situation? And how would you resolve it, and then you listen really carefully, because that is going to be the 90% that's hidden under the water with that iceberg.
And, you're going to be able to do a little mental checklist, do they have the values? Do they share the behaviours and competencies? So competencies are not just your skills and strengths, but also your behaviours, and that's what you're looking for. So that's part of the interview process, but that almost seals the deal for who you're going to choose. Then before, once you've chosen them and they've accepted, then what you need to do before the job begins, is make sure that your agreement is prepared, you've already negotiated a salary and when there's, what what they're doing, and any paperwork that needs to be signed. Then the third thing is determine, usually, in the methods I use, I'm certified in competency-based management. And I've had experience with that for about 20 years, and man, instead of you training people to get their weak areas up. No, you hire someone to do those weak areas. So they complementing each other put your money where the investment is going to raise their strengths to a higher level, higher competency.
So training, you need to make sure that they've understood the policy training, the job training, make sure there's a buddy or a supervisor, and stipulate how long that training is going to be. And that you've got both cohorts, seeing eye to eye, reviewed the highlights of the handbook, because honestly, they will never read it. The benefits, paperwork and education, make sure you take them on a facility tour, introduce them to all the cohorts, the executive and the teams. And then when they arrive on that first day. So all of that is done beforehand.
I love to suggest that, you know, there's no balloons and banners and a big band as they walk in the door. However, one of the most valuable things for them and the company is for you to take a picture with their smartphone, up against your company logo or company name, and you take a picture with their camera of them. And so that they can put out, guess what I'm working for company ABC, and this was the best day ever. And then of course, you can use it as well to introduce them to the rest of the company and your clients, if you wish. I love to say, "Hey, you know, give them a swag bag full of all the papers and pens and name tags and things like that, that they're going to need for their desk."
JoAnne:
Maybe a coupon thing, you get your birthday off with pay, or coffee and a muffin brought to them to their desk at the coffee break time. It could be a coffee meeting with the owner for a discussion that's meaningful between the two and get, just really get to know them. So, that first day is really special. You know, it's not just 'Hey, there you go. There's your desk. Oh, Hank, Petra's coming in, she's going to be doing such and such, Have a good day.' Because I've certainly experienced that. Here's your office, there's your filing cabinets, we'll see you in two weeks.
"Can I have a file?" "Yeah, there's somewhere in here you go find them."
And you know, companies. Sometimes very small offices. Doctors, for example, they need to replace a medical office assistant. And they're desperate. There's no training, there's a contract you sign and that's it. If you don't come with all the skills necessary, you're going to leave and, and you're not going to do a good job, and the doctor will be paying $30,000 to replace you.
Petra:
But now, of course, we want to, you know, change that. We want to provide some insights here about how to not do those mistakes. So what do you think are the best ways for on-boarding new team members? Now, particularly nowadays, where some companies cannot even have the team member come into the office. So, some of the things that you were talking about maybe luxury items that they can do, or they, they have to do them in a different way. All of it is possible, you know, photo with a screenshot is possible. All those things are possible. But just be creative about it. But now we want to take that person through how to do the work around here not about learning what they are doing, but more how to do these things here, because hopefully they were hired for their competency for the work that they're needing to do. But how to do things around here. How, what's your, what are your insights, your experiences of on-boarding team members?
JoAnne: 
Well, it differs. Believe me, it really does. There are many large corporations that don't have the time to donate, whether it's online or on zoom, kind of thing. Or whether it's even in the office, and they just say go to this link, and read all the Policy Manager manuals and your training and protocols, and you'll find it there. And some will add, and there's tests at the end of each section. So that puts fear into them. But there's no engagement in case there's questions or they don't understand something. And because we're in a mosaic world of employment, you never know really, if that person is going to understand completely what they're reading. Not only that, many of the younger generations, honestly, and they would agree, have about an eight to well, maybe in maybe a two minute to eight minute span of attention. And it's not because they're ADHD, It's because they're bored. They would much rather have a face to face conversation. And so, a lot of the on-boarding can be done in a group setting. And it doesn't matter that you've got a secretary and custodian, and a VP of sales in there, put them all there.
Disney's one of my favourite models, and they bring everybody of every rank into the on-boarding, recruiting or the on-boarding session, where they all meet each other there, they talk about what's important for the company, then they talk about what's important for clients, all of that kind of thing. Everybody now is totally used to zoom. I'm, I've just been accepted to teach at a university. And so we had, not an on-boarding. The other day, we had a, hey, let's, let's meet girls, let's get together for a fun night. And we had questions of getting to know each other, there were three new cohorts, going to be teaching, it was all fun, they used games and spin wheels, and all kinds of things and different questions.
We got to learn who was there, what they taught that kind of thing. And even though it might be months and months, before I ever step into the university, it was wonderful to know that it broke the ice, everybody, they gave me a chance to introduce myself, that kind of thing. There are always better ways. And, if our people who really companies invest the most money into their people, they've got to treat them as if they are the most important commodity or, or asset to the company. And so you need to take that time, you need to create a talent system, that's going to work for you. And, to keep your people. They just want to be treated as a valuable person who will be able to use their skills and be recognized. And, I don't mean you know, buy them a car, I'm talking about saying, I read your report the other day, great job, good start, well done. And then off you go.
Petra:
So if I hear you correctly, then in the on-boarding, you're predominantly really thinking about getting the person on board to the team versus, you know, really job related. How do you run your reports? Or, how do you complete your repetitive tasks, it's much more about getting the person enrolled in the organization. So we've hired the right fit, we know they've got the skill set, we know they have the aptitude to do the jobs, we know that they have a good fit for our values or purpose. Now, in the on-boarding, we're kind of welcoming them to the family in some ways, to make them feel comfortable, to reduce their stress levels. And so, to give them the platform on which they can be successful,
JoAnne: 
That's right. And, and in the, you know, it's also the training buddy or the supervisor. So it will be you know, might be at the end of each day, or at the beginning of each day, they meet with the supervisor, here's what you're doing today. And with zoom, it's wonderful, you share all the reports, this is what it looks like, this is what you're responsible for, you know, if they're working with high tech machinery, well, that might not be done from home.
But you know, there's, there's always a learning curve. And one of my little, it's so simple, it's embarrassing, but if you want to train someone and be certain that you won't need to come back and be, you know, make sure they've done it right after a whole day, them doing it wrong. There's a very quick process. It's, first of all, you, you introduce and describe your task and show them. So you use your speech and your hands or whatever, to show them exactly what you do. And, and why and how important that is to the company. Then you say okay, now you tell what you just heard and do what you just saw to me. And so you're observing them and learning what they have learned to ensure that they've done it properly. And if they've missed the step, the right thing to say, the positive thing to say is, "that was really great". So, positive. "When you actually finish this job or do the third step. I want you to pay attention to this point because that is really important to make sure the rest works. Okay, so would you like to do, do it again from the start?" And so they do it again from the start. Having learned that that third point is really important. And then you can say, "you've got it, I feel really confident that you don't need a lot of supervision. But feel free to always come back to me, phone me, email me, text me, and I'll come to your aid when you need it."
Petra:
Yeah, so it's all about being there A) showing it at the beginning, having the person go through that repetition, having them to teach it back, which is a good sign to understand if the other person has gotten the process in place. But then also, I really liked what you said, be there for them when they need it. Now, what role do you see Virtual Training, see play in on-boarding of new staff? 
JoAnne:
Well, I alluded to the fact that you know…
Petra:
You do like, in person, yes, I know.
JoAnne:  
I do. Because, you know, it's it. And it's not just because we've not been able to see physical people and right sitting beside us in a chair or on the couch or something. It's the fact that what's really important to all people of all ages, is that personalization, and, and to take away any fear that you may do the wrong thing and get fired because people do have fears. They've just been hired into a fabulous job. And they want to do a good job. But if you're not available, if the supervisor is not available to ask a question to or anything like that, they just say "I'll see it for 4.45 today. And if you've got any questions, then tell me." Well, what if you make a mistake all the way through? You've just ruined an entire day, maybe something very, very important. So that personal touch.
Training on the job can take anywhere from a week to three months to get up to the same speed as that person who left, and that needs to be recognized. Goals need to be shared, specifically. So you know, those SMART goals. You know, one of when I was going into management of a large organization, I was a division manager. I asked my interviewer, I said, "What are you hoping for me to achieve within the first six months?" And she, she was really surprised that I would ask her that question. But it was really important for me to know. And so she was very specific, because we had to get it done. Within six months, I was going to be evaluated based on what she wanted, and what I was going to produce. And it gave me a clear idea of what I needed to be accountable for by then. So, I achieved it because that was a mutual goal. And I always say, How often do you want to meet? Do you want me to report weekly or monthly? What? What is it that you want?
So leaving no questions for either, and I always suggest if you are the trainer, or the supervisor or leader or HR person, or you're the hiring person, whatever you are, it's your responsibility to make sure that every moment of that person's work life is going well. I even say, you know, if you're going to communicate, the main thing you need to do is do it often. Hey, how's your day going so far? Do you need any help, Jeff? Question? No. Okay. Carry on. It doesn't, it can be that communication in the hall. It doesn't need to be come for a meeting and make it really serious. It's just that's that's what the generations all want.
They want authentic communication. If there's a problem that's being concerning, that the, the CEO is concerned about, you never know what person in your employment is going to say, you know what, I've had that experience before and this is what we did, we did this work in this case. Train your people to think don't bring me a problem. Bring me a solution to the problem. And, you know, that's how I treat my clients when they say, you know, "our profit margins going down and I don't know why", well, I figure out why. And, that's one of the things I'm really, really good at is, you know, what's what's dragging you down? What is the core issue that we need to resolve. And then let's look at maybe four opportunities that you could consider. And I'm usually the one that I recommend.
Petra: 
Okay, so for everybody who will contact you, they know exactly where this is going. So, thank you so much, JoAnne for, for sharing your insights with regards to retention, which really isn't about retention, it's more about hiring for how do you hire is more about your four pillars. And, and then also, in order to get people really into your organization and, and perform to the highest possible to look at the whole on-boarding process as a relationship development, which can, which requires personal touch.
In one of my future blogs, we will talk about blended learning, virtualization, etc. Because I do see an opportunity there to take some of the on-boarding into the virtual space. But I do not disagree with you that the personal touch, the personal connection, is really important. Maybe now, more so than ever. Now, I just want to before we, before we close our call today, I wanted to ask you if there is any resource that you might have available for the listeners to learn more about the topic and to be able to get in touch with you.
JoAnne: 
Absolutely. There's a wonderful piece that I have on my website, it's called "The Three Unspoken Reasons Your Best Employees Leave". And it will be insightful, but it will also allow you to say okay, gotta avoid that. So that people don't, don't leave. There are many, many more reasons than three. But I have chosen the three that I think impact the people and the, and the leaders the most, because they're easy, easy to fix. So the article, it's a lot of research on my part, tells you what they are and what to do about it.
Petra: 
Awesome. And they find that on your website. Yes, JoAnneMarlow.com.
JoAnne:
It's a free download. And you know, if any of your listeners would like to set up a half hour conversation with me if they've got a challenge, if, they can also click on let's have a chat. And there's, there's no obligation, no hard sales. It's just let me, let me see if I can be a creative resolution for, for a challenge that you might have.
Petra:
Awesome. Thank you so much Joanne, thank you for your time today, for sharing your wisdom, for sharing your gifts. And I look forward to connecting with you again soon.
JoAnne:  
Thank you, Petra. It's been a delight. Thanks so much.
Petra: 
Thank you.
Transcribed by https://otter.ai, tweaked by Petra